https://www.embracehomeloans.com/-/media/feature/loanofficer/loimages/mmchandihok_bio72.png
Business Development Associate

NMLS # 1866601
New York - Hauppauge

11788
150 Motor Parkway, Suite 219
Hauppauge, NY 11788
855.612.9398
About Mitan
Mitan Chandihok is a Business Development Associate who joined us in June 2022 at our Hauppauge, NY branch, where he assists clients though all aspects of the mortgage process, from preapproval to closing. He listens thoughtfully to understand every client's unique situation and see what product is the best match for them. Mitan comes to us after working with RoundPoint Mortgage (formerly known as Freedom Mortgage) in a similar capacity. Our technology and streamlined process for mortgages attracted him to Embrace, in addition to our competitive rates and consumer focus in today's market.
In addition to our products and programs, Mitan also draws on our tools like eSNAPP to make the mortgage application process simple and communication seamless and steady. He's interested in helping lower homebuyer stress overall through thoughtful, efficient service, guiding clients to this major milestone in tandem with his wife, Soni Seth, a senior loan officer on the Embrace team.
Mitan grew up in Long Island and lived for 13 years in Guangzhou, China, where he started and operated his own manufacturing business. He graduated from Rensselaer Polytechnic Institute with a bachelor's degree in computer science and a minor in accounting and finance. He and Soni have two young boys and live in Bethpage, Long Island. Mitan loves traveling (he's been to over 15 countries) and all aspects of technology.
You can connect with Mitan and learn more about him on LinkedIn, Facebook, and Twitter.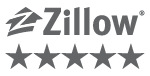 Getting Started on Your Home Purchase
Buying a home can be a challenging experience, but you have help. Your real estate agent is there to help with the home search and your mortgage lender is there to get you through the mortgage process. Utilize these people and their knowledge to help you navigate through all the steps. Here, we'll talk specifically…
Read More
https://www.embracehomeloans.com/-/media/feature/loanofficer/loimages/mmchandihok_bio72.png
Business Development Associate
NMLS # 1866601
Ready to take the first step toward a new home?
Let's discuss your options.
150 Motor Parkway, Suite 219
Hauppauge, NY 11788