https://www.embracehomeloans.com/-/media/feature/loanofficer/loimages/jperfetti2_bio72.jpg
Sales Manager / Senior Loan Officer

NMLS # 685432
New York - Hauppauge

11788
150 Motor Parkway, Suite 219
Hauppauge, NY 11788
855.612.9398
About John
John Perfetti joined Embrace Home Loans in December of 2021 as a Producing Sales Manager in Hauppauge, NY where he is continuing his 20+ career originating residential mortgages.

As a national lender with over 38 years of experience, Embrace can offer competitive rates, more products, and faster closings than ever before — with seamless communication throughout the process. He strives to serve all clients reliably and efficiently with the utmost attention to detail. Above all, John feels privileged to help his clients achieve their dream of homeownership through careful guidance in what is possibly the largest and most important purchase they may ever make. He values Embrace's work-life balance, company culture, and the opportunity to better serve his clients and referral partners. Borrowers throughout the United States can count on his sensible approach, broad knowledge base, and frequent communication throughout the loan process.
Prior to Embrace, John worked with Citizens Bank as a Senior Mortgage Loan Originator, earning Top 3 recognition within Citizens Retail for highest and most customer service ratings (NPS) in 2019, 2020, and 2021. John earned his degree from Nassau Community College and Long Island University. He's a Long Island native, raising two boys on the North Shore of Long Island. John is an active member of his community and the surrounding area, serving on organizations such as Pinktie.org, Smile Farms (founded by 1800flowers), and an important charity for neurofibromatosis research.
You can connect with John and learn more about him on LinkedIn, Instagram, Facebook, and Zillow.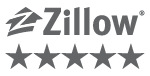 https://www.embracehomeloans.com/-/media/feature/loanofficer/loimages/jperfetti2_bio72.jpg
Sales Manager / Senior Loan Officer
NMLS # 685432
Ready to take the first step toward a new home?
Let's discuss your options.
150 Motor Parkway, Suite 219
Hauppauge, NY 11788
Testimonials
(63)
5

5 Survey completed on May 22, 2023

Review By Philip H. for John Perfetti Jr

Completed transaction in May 2023

John made everything extremely clear to me and Brianna during our loan process. As a first time home buyer he made us very comfortable and gave us the re assurance we needed. Communication was outstanding!

5

5 Survey completed on May 19, 2023

Review By Jeanette T. for John Perfetti Jr

Completed transaction in May 2023

thanks for all the help

5

5 Survey completed on April 29, 2023

Review By Kimberly L. for John Perfetti Jr

Completed transaction in April 2023

John was great! Professional and answered all of our many questions throughout the process :)

4

4 Survey completed on March 07, 2023

Review By Bridget S. for John Perfetti Jr

Completed transaction in March 2023

John and his team were on top of every question we had as well as communication was excellent! We appreciate all they have done for us! :)

5

5 Survey completed on January 31, 2023

Review By Kana F. for John Perfetti Jr

Completed transaction in January 2023

John and Erin are the best - they are great communicators; they take the time to explain the details; they demonstrate through their words and actions that they care; conduct their business with integrity; and seek out the best deal for their clients. We look forward to staying in touch and, when the time is right, refinancing with Team Perfetti's guidance.