https://www.embracehomeloans.com:443/-/media/feature/loanofficer/loimages/rtweedie_bio72.jpg
Producing Sales Manager

NMLS # 168746
New Hampshire - Portsmouth

03801
1 New Hampshire Avenue, Suite 125
Portsmouth, NH 03801
855-612-9398
About Ray
Ray Tweedie joins Embrace as a Producing Sales Manager, focusing on selling mortgage loan products and supporting loan officers. He's been named as the 2011 Affiliate of the Year on the Seacoast Board of Realtors. He's also a 2017 graduate of the Hoffman Hass Fellowship through the NH Center for Nonprofits, and has received the 2018 Paul Harris Fellow Award for the Hampton Rotary Club and the 2011 Connector of the Year award for the Portsmouth Chamber of Commerce.
Ray has spent his entire professional career involved in one nonprofit or another – from working with the arts with service as the Chairman of the Logistics Committee of Pro Portsmouth to Vice Chairman of the Board for Hope on Haven Hill in Rochester, NH – a substance misuse hospital for women, for which he personally raised six figures. And he remains active in his community – is currently the Rockingham County Register of Probate, and is a former baseball coach with the Rye Little League.
Ray studied briefly at the University of New Hampshire at the Whittemore School of Business, and continued studies with the New England College of Finance out of Boston. He completed his studies in Fundamentals In Banking in 1998. Ray was raised as the child of a military family who lived around the U.S. – including at Pease Air Force Base where he was born (and where the Embrace Portsmouth office is now), and in Okinawa, Japan. He currently lives in Rye, New Hampshire.
He's been married to his wife Alissa for more than ten years, and they have three kids: Emmah, about to turn 16; Isabella, age 9; and Raymond, age 8. His brother and sister also live close by, as do his mother and father. He has two dogs – Cooper, a Vizsla, and Otto, a miniature wire-haired dachshund. Ray is an avid golfer and mountain biker. He loves to read and travel to his family camp in Maine near Moosehead Lake. His idea of the perfect day would be in the low 70s with a nice onshore breeze, riding mountain bikes on the rail trail with his family and then coming home to walk the dogs and cook ribs on the grill.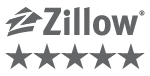 Reviews
(47)
5

5 Survey completed on July 06, 2021

Review By Abigail R. for Ray Tweedie

Completed transaction in June 2021

Ray helped us reduce our interest rate and get money to make some much needed home improvements. He and his team were always quick to respond to my questions and were extremely helpful every step of the way.

5

5 Survey completed on July 06, 2021

Review By Zachary T. for Ray Tweedie

Completed transaction in June 2021

Made entire process quick and easy

5

5 Survey completed on July 04, 2021

Review By Christine M. for Ray Tweedie

Completed transaction in June 2021

Ray knows what he's doing and always has the customer's best interest in mind. He's creative and up to date on lending issues. This is my second mortgage he's put together for me and, should I get another - he's the one I will go to.

5

5 Survey completed on June 04, 2021

Review By Melissa N. for Ray Tweedie

Completed transaction in May 2021

Ray went above & beyond to get our home refinance done for us by a certain date. We could never say thank you enough for all his work in helping us keep our home.

5

5 Survey completed on June 04, 2021

Review By William N. for Ray Tweedie

Completed transaction in May 2021

The hole experience was great very helpful


7 Tips for Moving with Pets
Moving is never easy. But moving with pets? The adventure gets even more challenging. Fortunately, prepping early can help make the process easier. Are you a pet owner planning a move this year? If so, follow these tips and start readying for your pet-friendly move today. Moving with pets: 7 helpful tips 1. Talk with…
Read More