https://www.embracehomeloans.com/-/media/feature/loanofficer/loimages/clacasce_bio72.jpg
Loan Officer

NMLS # 1612728
New Hampshire - Lebanon

03766
6 South Park Street, Suite 101,
Lebanon, NH 03766
855-612-9398
About Catherine
Catherine "Cat" LaCasce joins the Embrace team as a loan officer who assists and educates clients on their mortgage options to either purchase a property or leverage their equity in an existing home to achieve financial wellness. Prior to joining Embrace, she worked at Sugar River Bank as a mortgage origination officer. Cat is active in her community, and currently serves as a board member for the Greater Claremont Chamber of Commerce. In the past, she's organized an item collection drive for her local homeless shelter. She's also been accepted as a CASA Guardian ad Litem advocate for children in New Hampshire.
Cat was born and raised in Claremont, New Hampshire and attended Ohio State University for two years after high school. She's recently been studying Organizational Leadership and is working to finish her bachelor's degree with Penn State University online in the next couple of years. She's the third generation to live in her family homestead – a 200+ year old farmhouse situated on a quiet 76-acre plot on Green Mountain. She lives there with her fiancé, Landon Wheeler, and his 12-year-old daughter, Sarah, a 7th grader who loves to play sports. On the farm, they have a yellow Lab named Duce, and three cats – Smoky, Copper, and Eddie – as well as two goats and several chickens.
She and her family love to spend their spare time doing outdoor projects on the farm and enjoying the land, including taking hikes on the mountain and fishing in their own trout pond. They also love taking day trips around New England, with beach trips to Maine, and Pats games and Red Sox games in Boston. For the past two years, Cat has participated in Tough Mudder obstacle courses – the most recent race being 8 miles long with 25 obstacles. Her idea of the perfect day would include sleeping in, then reading a book from the library while sipping coffee on the couch surrounded by the family's animals.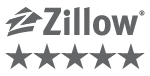 Testimonials
(51)
4

4 Survey completed on June 30, 2022

Review By Nicole L. for Cat LaCasce

Completed transaction in June 2022

Cat was amazing! She was always responsive to our messages and worked to help us achieve a dream!

5

5 Survey completed on June 27, 2022

Review By Joshua U. for Cat LaCasce

Completed transaction in June 2022

Personable, friendly, knowledgeable, timely and made us feel like humans not numbers. We appreciated every step of the way that she made sure we were in the loop and knew what to do next.

5

5 Survey completed on June 23, 2022

Review By Sarah H. for Cat LaCasce

Completed transaction in May 2022

Cat is really good at helping me navigate financial separation from a uncooperative ex control freak. She had plan B's and plan C's lined up for if plan A didn't work. She took the time to listen to me and prioritized accordingly. I am definitely going to recommend cat especially in areas of tricky financial separation!

5

5 Survey completed on June 03, 2022

Review By Delia C. for Cat LaCasce

Completed transaction in June 2022

Efficient and professional

4

4 Survey completed on May 28, 2022

Review By Michael K. for Cat LaCasce

Completed transaction in May 2022

Very Responsive, informational and friendly!


How technology improves your mortgage experience
Technology has transformed the way we buy and sell real estate — and for the better.  Not only has it made things easier, faster, and more efficient on the whole, but there are other major benefits too (including financial ones) Are you preparing to buy a home or apply for a refinance soon? How can…
Read More