https://www.embracehomeloans.com:443/-/media/feature/loanofficer/loimages/clacasce_bio72.jpg
Loan Officer

NMLS # 1612728
New Hampshire - Lebanon

03766
6 South Park Street, Suite 101,
Lebanon, NH 03766
855-612-9398
About Catherine
Catherine "Cat" LaCasce joins the Embrace team as a loan officer who assists and educates clients on their mortgage options to either purchase a property or leverage their equity in an existing home to achieve financial wellness. Prior to joining Embrace, she worked at Sugar River Bank as a mortgage origination officer. Cat is active in her community, and currently serves as a board member for the Greater Claremont Chamber of Commerce. In the past, she's organized an item collection drive for her local homeless shelter. She's also been accepted as a CASA Guardian ad Litem advocate for children in New Hampshire.
Cat was born and raised in Claremont, New Hampshire and attended Ohio State University for two years after high school. She's recently been studying Organizational Leadership and is working to finish her bachelor's degree with Penn State University online in the next couple of years. She's the third generation to live in her family homestead – a 200+ year old farmhouse situated on a quiet 76-acre plot on Green Mountain. She lives there with her fiancé, Landon Wheeler, and his 12-year-old daughter, Sarah, a 7th grader who loves to play sports. On the farm, they have a yellow Lab named Duce, and three cats – Smoky, Copper, and Eddie – as well as two goats and several chickens.
She and her family love to spend their spare time doing outdoor projects on the farm and enjoying the land, including taking hikes on the mountain and fishing in their own trout pond. They also love taking day trips around New England, with beach trips to Maine, and Pats games and Red Sox games in Boston. For the past two years, Cat has participated in Tough Mudder obstacle courses – the most recent race being 8 miles long with 25 obstacles. Her idea of the perfect day would include sleeping in, then reading a book from the library while sipping coffee on the couch surrounded by the family's animals.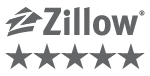 Reviews
(24)
5

5 Survey completed on June 08, 2021

Review By Tyler W. for Cat LaCasce

Completed transaction in May 2021

N/A

3

3 Survey completed on June 05, 2021

Review By Malia M. for Cat LaCasce

Completed transaction in June 2021

Cat was pleasant to work with and very upbeat. However, we spent a lot of time verifying information that we then couldn't use to support our loan amount and having to backtrack. It seems that Cat wanted to help us, but underwriting was a stickler on every little thing (even things that could NOT possibly matter-- like a $10 credit card bill that we had to pay off before closing.)

5

5 Survey completed on May 27, 2021

Review By Ty M. for Cat LaCasce

Completed transaction in April 2021

My wife and I just refinanced and took advantage of the recent low rates. We were the type of customer that takes every ounce of time to get the simplest tasks done but Cat stuck with us the whole time! She was respectfully diligent and prompt to make sure we hit our goal. Professionally and personally she is kind, hard working and so great at what she does! Thanks, Cat!!

5

5 Survey completed on May 18, 2021

Review By William C. for Cat LaCasce

Completed transaction in May 2021

Cat did a great job of explaining all the steps of the process to me and gave me regular status updates.

5

5 Survey completed on April 24, 2021

Review By Susan C. for Cat LaCasce

Completed transaction in April 2021

Cat's knowledge in home loans and refinancing was encouraging for us to become homeowners and how to become better homeowners financially.


5 Self Development Books That Are Must Reads for Summer 2021
Take time off for the summer? Looking to kick back on the beach or spend your hotel evenings reading professional or self-development books? You aren't alone! Summertime is a great time to relax with a good book, and if you're well-read, you might be looking for new titles that were published in the past year…
Read More