https://www.embracehomeloans.com:443/-/media/feature/loanofficer/loimages/jsundberg_bio72.jpg
Senior Loan Officer

NMLS # 1458758
Massachusetts - West Springfield

01029
1233 Westfield Street, Ste 2
West Springfield, MA 01089
855-612-9398
About Jared
Jared Sundberg is joining the team at Embrace as a senior loan officer from PeoplesBank, where he was a mortgage consultant. He views his responsibilities as helping people first and foremost, and assisting them with financing second. He loves that Embrace allows him to help a wider range of borrowers with our robust list of products.
For Jared, the move to Embrace offered him a fantastic opportunity to help his community within the real estate and mortgage industry. And we're happy to hear that our reputation of having a strong work culture and top support for our loan officers preceded us. He'll be serving first-time homebuyers and repeat buyers alike in Springfield, Western Mass, Connecticut, and surrounding areas.
Jared grew up in Springfield, MA and currently lives there today. He and his wife have been together for 13 years, and their happy family includes two children, ages 6 and 4, and a 2-year-old Black Lab. When he's not helping people into the home of their dreams, Jared enjoys philosophy, religion, and history, and long car rides with his wife. He also plays in several men's basketball leagues. Jared's idea of the perfect day: wake up early to stretch, do yoga and read with his wife, play with the kids, enjoy a fantastic breakfast, travel to somewhere fun, and spend the day just being in the moment.
You can learn more about Jared and connect with him on LinkedIn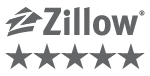 Holiday Card Templates for Real Estate Agents
Sending out holiday cards can be a great way to keep your business top of mind — with clients, with coworkers, and also with professional vendors and others in your network. They're also just a great way to show your appreciation and get your name out there (it will probably get displayed on a mantel…
Read More