https://www.embracehomeloans.com/-/media/feature/loanofficer/loimages/hleonard_bio72.jpg
Branch Manager

NMLS # 763693
Massachusetts - West Springfield

01029
1233 Westfield Street, Ste 2
West Springfield, MA 01089
855-612-9398
About Heidi
The West Springfield, MA branch is an energetic and positive group. As a branch manager it is important that I listen to their needs and deliver great service to them. To be part of the West Springfield team meant that you're in a culture of togetherness and support.
As a manager I look for Loan Officers to be positive, efficient, and a team player.
As a branch manager, I work hard to balance my personal business with my managerial duties. I make sure that the team knows they're a priority. I check in daily and not only regarding business but to see how their day is going.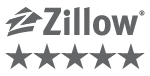 Testimonials
(101)
5

5 Survey completed on July 03, 2022

Review By Johanna M. for Heidi Leonard

Completed transaction in July 2022

Heidi was so easy to work with. She gave me all the info I needed and the process was so smooth. Heidi also has a great personality and was super engaging which makes for a great experience. I'll definitely recommend her.

5

5 Survey completed on July 01, 2022

Review By Maureen N. for Heidi Leonard

Completed transaction in July 2022

Heidi is a very knowledgeable person and made me feel at ease with the loan process. I would recommend her to my friends and family.

4

4 Survey completed on June 28, 2022

Review By Danielle A. for Heidi Leonard

Completed transaction in June 2022

My broker was actually Lisa Basile. She was wonderful to work with!

5

5 Survey completed on June 21, 2022

Review By Emily L. for Heidi Leonard

Completed transaction in June 2022

Heidi was the best loan manager you could ask for, sweet, professional, and went above and beyond to help us get a great rate

4

4 Survey completed on June 14, 2022

Review By Lisa K. for Heidi Leonard

Completed transaction in June 2022

Knowledgeable and helpful throughout the process


How technology improves your mortgage experience
Technology has transformed the way we buy and sell real estate — and for the better.  Not only has it made things easier, faster, and more efficient on the whole, but there are other major benefits too (including financial ones) Are you preparing to buy a home or apply for a refinance soon? How can…
Read More