https://www.embracehomeloans.com:443/-/media/feature/loanofficer/loimages/msolomon_bio72.jpg
Branch Manager

NMLS # 81705
Massachusetts - Plymouth

02360
50 Resnik Road, Suite 203
Plymouth, MA 02360
508-591-4801
About Michelle
Witnessing Loan Officers achieve transformational levels of success is fulfilling to me in my role as a Branch Manager. Levels of success are diverse among Mortgage Professional and each is seeking something different from their manager.
By designing and facilitating a collaborative environment, Loan Officers are allowed to feel empowered in their strategic plans for success and growth and become creative in their engagement with clients. As a certified coach I am able to offer professional coaching to team members. Coaching aids individuals in evaluating where they are and where they would like to be. By reviewing obstacles and opportunities that hinder envisioned success in business plans, behavioral changes may be considered and implemented.
Most members of my team work to support each other, celebrate individual and mutual successes. Team members who work remotely or in satellite branch locations are conversely supported and offered the opportunity for coaching, meetings and team activities.
Some qualities that I look for in a Loan Officer include but are not limited to: compassion, honesty, work ethic, strategic thinking, problem solving, and perseverance. About a year ago, I connected with an old colleague beginning a discussion around Embrace and joining my team. He had become uninspired and disenchanted in the contemporary mortgage environment. Since joining Embrace, he is enthusiastic, motivated, determined and strategic in his plan for success. He is an eager weekly collaborative partner in coaching and a top producer on my team. I have no doubt that this year, his first full year with Embrace he will achieve President's Club status.
Being present and available is one simple but effective approach to managing my team. Involving myself in on-boarding and training and continually advocating for my Loan Officers is key to our success. Checking in with them and caring about their well-being from a professional and personal perspective is in line with my values and our company culture. Offering and providing my time and attention matters.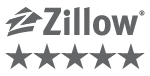 Reviews
(148)
5

5 Survey completed on July 23, 2021

Review By Virginia G. for Michelle Solomon

Completed transaction in July 2021

Michelle, Nicole & Christina were more helpful than any loan company people I've ever worked with. They were all extremely professional and answered any and all questions in a very timely manner. I would gladly recommend them to anyone!

5

5 Survey completed on June 24, 2021

Review By Nuno M. for Michelle Solomon

Completed transaction in June 2021

Michelle always gets it's done. Simple. I have been working with Michelle for over 10 years, and each transaction is a success story. Professionally, responsive, and punctual. Can't get better than that. Thank you Michelle for always coming through.

5

5 Survey completed on June 21, 2021

Review By Bryce C. for Michelle Solomon

Completed transaction in June 2021

Very helpful even across the country, thank you very much!

5

5 Survey completed on June 06, 2021

Review By Marc D. for Michelle Solomon

Completed transaction in May 2021

The most important thing to me during a refinance or new mortgage to me is communication. Michelle and her team not only did a timely professional job refinancing my house but every single time I needed to reach her I was able to. She always went above and beyond to answer my questions and to make the experience as pleasurable as possible. Marc DeNardo

5

5 Survey completed on May 10, 2021

Review By Miguel V. for Michelle Solomon

Completed transaction in April 2021

Good


7 Tips for Moving with Pets
Moving is never easy. But moving with pets? The adventure gets even more challenging. Fortunately, prepping early can help make the process easier. Are you a pet owner planning a move this year? If so, follow these tips and start readying for your pet-friendly move today. Moving with pets: 7 helpful tips 1. Talk with…
Read More