https://www.embracehomeloans.com/-/media/feature/loanofficer/loimages/msolomon_bio72.jpg
Branch Manager

NMLS # 81705
Massachusetts - Plymouth

02360
50 Resnik Road, Suite 203
Plymouth, MA 02360
508-591-4801
About Michelle
Witnessing Loan Officers achieve transformational levels of success is fulfilling to me in my role as a Branch Manager. Levels of success are diverse among Mortgage Professional and each is seeking something different from their manager.
By designing and facilitating a collaborative environment, Loan Officers are allowed to feel empowered in their strategic plans for success and growth and become creative in their engagement with clients. As a certified coach I am able to offer professional coaching to team members. Coaching aids individuals in evaluating where they are and where they would like to be. By reviewing obstacles and opportunities that hinder envisioned success in business plans, behavioral changes may be considered and implemented.
Most members of my team work to support each other, celebrate individual and mutual successes. Team members who work remotely or in satellite branch locations are conversely supported and offered the opportunity for coaching, meetings and team activities.
Some qualities that I look for in a Loan Officer include but are not limited to: compassion, honesty, work ethic, strategic thinking, problem solving, and perseverance. About a year ago, I connected with an old colleague beginning a discussion around Embrace and joining my team. He had become uninspired and disenchanted in the contemporary mortgage environment. Since joining Embrace, he is enthusiastic, motivated, determined and strategic in his plan for success. He is an eager weekly collaborative partner in coaching and a top producer on my team. I have no doubt that this year, his first full year with Embrace he will achieve President's Club status.
Being present and available is one simple but effective approach to managing my team. Involving myself in on-boarding and training and continually advocating for my Loan Officers is key to our success. Checking in with them and caring about their well-being from a professional and personal perspective is in line with my values and our company culture. Offering and providing my time and attention matters.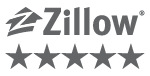 Getting Started on Your Home Purchase
Buying a home can be a challenging experience, but you have help. Your real estate agent is there to help with the home search and your mortgage lender is there to get you through the mortgage process. Utilize these people and their knowledge to help you navigate through all the steps. Here, we'll talk specifically…
Read More
https://www.embracehomeloans.com/-/media/feature/loanofficer/loimages/msolomon_bio72.jpg
Branch Manager
NMLS # 81705
Ready to take the first step toward a new home?
Let's discuss your options.
50 Resnik Road, Suite 203
Plymouth, MA 02360
Testimonials
(87)
4

4 Survey completed on December 04, 2022

Review By Linda S. for Michelle Solomon

Completed transaction in December 2022

We had a lot of questions throughout the process. Michelle was very helpful and patient with us! Much appreciated!!

5

5 Survey completed on November 02, 2022

Review By Susan K. for Michelle Solomon

Completed transaction in November 2022

I never have to worry about the lending process and timelines- The Embrace team is always on top of things so I can concentrate on the buyer client and other parts of the transaction.

5

5 Survey completed on September 02, 2022

Review By Foster-Efosa E. for Michelle Solomon

Completed transaction in September 2022

Michelle Solomon was a great communicator, prudent and diligent, highly committed that every transaction is successful where every party is happy satisfied. This was the major drive to the success recorded She was phenomenal

5

5 Survey completed on September 02, 2022

Review By Jim S. for Michelle Solomon

Completed transaction in September 2022

Michelle and her team were very communicative and on top of everything. FANTASTIC!!!

5

5 Survey completed on May 08, 2022

Review By Luis C. for Michelle Solomon

Completed transaction in April 2022

Great service. Responsive. Friendly. Helpful.