https://www.embracehomeloans.com/-/media/feature/loanofficer/loimages/lheenan.jpg
Senior Loan Officer

NMLS # 11992
Massachusetts - Plymouth

02360
50 Resnik Road, Suite 203
Plymouth, MA 02360
508-591-4801
About Linda
Embrace Home Loans is proud to announce the addition of Linda Heenan, Loan Officer, to our newest retail branch in Plymouth, MA. Being in the financial industry for over 25 years has afforded Linda a long list of referral clients, clearly a direct result of her superb customer service, dedication to finding the right product for your personal financial needs and by maintaining constant communication from first call through post closing. Prior to Embrace Home Loans, Linda worked with Poli Mortgage and Advanced Mortgage as a Loan Officer. Whether you are a first time homebuyer looking to achieve the American dream of home ownership or are current homeowners looking to lower your interest rate- call Linda, as she will help guide you toward financial freedom.
Linda resides in Plymouth, MA with her her three beautiful daughters Nicole-23, Ella-16 and Olivia11. Linda is on the board of directors at the Plymouth Area Coalition which serves the local area with shelter, food, education, basic necessities and holiday gifts for families in need. Linda is an active member of the Plymouth Rock BNI referral group. She has been a volunteer at the Plymouth Council on Aging for more than five years. Linda has also been a youth soccer coach for years but presently enjoys cheering from the sidelines as well as spending time with her family and friends.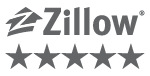 Getting Started on Your Home Purchase
Buying a home can be a challenging experience, but you have help. Your real estate agent is there to help with the home search and your mortgage lender is there to get you through the mortgage process. Utilize these people and their knowledge to help you navigate through all the steps. Here, we'll talk specifically…
Read More
https://www.embracehomeloans.com/-/media/feature/loanofficer/loimages/lheenan.jpg
Senior Loan Officer
NMLS # 11992
Ready to take the first step toward a new home?
Let's discuss your options.
50 Resnik Road, Suite 203
Plymouth, MA 02360
Testimonials
(100)
4

4 Survey completed on December 02, 2022

Review By Malee P. for Linda Heenan

Completed transaction in November 2022

It was just a rough process. I don't think it was any one thing. I think if we were going with a longer timeline it would have been different. I think Linda and her staff did the best they could.

5

5 Survey completed on November 30, 2022

Review By Lauren H. for Linda Heenan

Completed transaction in November 2022

We started our loan process back in January. And due to a lot of things constantly changing on our end... This process has taken about 10 months start to finish. Linda was supportive and helpful throughout that entire time, despite us giving her constant need changing details and information. We appreciated her guidance and I would absolutely use her services again. This is my second mortgage that I've done with Linda Heenan.

5

5 Survey completed on September 24, 2022

Review By Erin M. for Linda Heenan

Completed transaction in September 2022

Linda was so professional and helpful beyond anyone we previously contacted. She was always available for questions and clarification in this process.

5

5 Survey completed on August 31, 2022

Review By Gary T. for Linda Heenan

Completed transaction in August 2022

The communication consistently from beginning to end and the electronic signing and uploading of documents needed for everything made it so convenient

5

5 Survey completed on July 15, 2022

Review By Alexandra S. for Linda Heenan

Completed transaction in July 2022

Linda is so helpful and caring. She made this process so much easier for me! I was so nervous and she was so patient the whole way. I would recommend her to anyone!