https://www.embracehomeloans.com/-/media/feature/loanofficer/loimages/johnh_bio72.jpg
Producing Sales Manager

NMLS # 756150
Massachusetts - Plymouth

02360
50 Resnik Road, Suite 203
Plymouth, MA 02360
508-591-4801
About John
An industry veteran, John Harrington is a Sales Manager specializing in loan origination. Driven by his commitment to his clients, he's known for his integrity, compassion, responsiveness, and hard-working nature. And that hard work pays off for his clients time and again. Prior to joining Embrace, he won the South Shore Realtors Affiliate of the Year award in 2009. He also was trained to become a Certified Military Housing Specialist.
John earned his Bachelor of Science Degree in Business. He grew up in the South Shore area of Massachusetts. He currently lives in Plymouth with his wife, daughter and their pets. His idea of the perfect day would be spending time with this family – or one of his hobbies.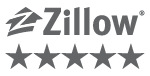 Getting Started on Your Home Purchase
Buying a home can be a challenging experience, but you have help. Your real estate agent is there to help with the home search and your mortgage lender is there to get you through the mortgage process. Utilize these people and their knowledge to help you navigate through all the steps. Here, we'll talk specifically…
Read More
https://www.embracehomeloans.com/-/media/feature/loanofficer/loimages/johnh_bio72.jpg
Producing Sales Manager
NMLS # 756150
Ready to take the first step toward a new home?
Let's discuss your options.
50 Resnik Road, Suite 203
Plymouth, MA 02360
Testimonials
(157)
4

4 Survey completed on November 18, 2022

Review By Michael D. for John Harrington

Completed transaction in November 2022

John and his support team were on top of everything in a timely manner. Communication was consistent and we were always notified in a timely manner when additional info was needed. Nothing was rushed and overall it was a pleasant experience!

5

5 Survey completed on October 18, 2022

Review By Scott C. for John Harrington

Completed transaction in October 2022

John makes himself available at all hours and really takes the time to get to know his customers / understand their specific needs. He went out of his way to attend our closing and even stepped in to make some phone calls when an issue with our bank check came up at the last minute. We've worked with John on two home purchases now and will certainly be looking to work with him again when / if the time comes for a third home purchase.

5

5 Survey completed on September 28, 2022

Review By Alexandra D. for John Harrington

Completed transaction in September 2022

John was super responsive and his app was easy to navigate. We were able to receive and complete documents with ease. We never felt confused or pressured to do anything. He made us feel very comfortable during a time consuming process

5

5 Survey completed on September 22, 2022

Review By Zachary D. for John Harrington

Completed transaction in September 2022

The loan process was stream line. Anytime new documents were required for the loan, a notification would be sent to me and the documents were easily uploaded to the portal.

5

5 Survey completed on September 13, 2022

Review By Kerri M. for John Harrington

Completed transaction in September 2022

John was excellent- easy to communicate with, and he was able to break down everything in plain language