https://www.embracehomeloans.com/-/media/feature/loanofficer/loimages/csegalla_bio72.jpg
Senior Loan Officer

NMLS # 20628
Massachusetts - Plymouth

02360
50 Resnik Road, Suite 203
Plymouth, MA 02360
508-591-4801
About Chris
Chris Segalla has been a loan officer originating loans with Embrace for five years. He's worked at a variety of financial companies over his 32-year career in loan officer, sales manager, and branch manager positions at Century 21 Mortgage, Homeowners Savings Bank, Commonwealth Mortgage, American Residential Mortgage, Chase Manhattan Mortgage, Eastern Mortgage Services, National City Bank, Ivy Mortgage Co., and Gateway Funding. He was one of the seven original members and founders of Plymouth BNI group, and has won multiple production awards throughout his career.
Chris's extensive industry knowledge offers a unique advantage to his clients. He prides himself on his ability to grow personal relationships with each and every one, which helps immensely when determining the perfect loan program for their lifestyle and individual needs. Whether you're a first-time homebuyer looking to achieve the American dream or a current homeowner looking to lower your interest rate, Chris will help guide you toward financial freedom.
Chris grew up in Quincy, MA and graduated from Boston College High School. He attended Salem State University and graduated with a Bachelor's of Science in Business Administration with a concentration in Finance. When not assisting his clients with all of their mortgage needs, he can be found biking, hiking, skiing, or playing tennis. Blockchain technology is one of his special interests, and he finds that every sunny day is a perfect day.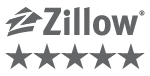 Reviews
(44)
5

5 Survey completed on December 15, 2021

Review By Daniel H. for Chris Segalla

Completed transaction in December 2021

Very personable. Helped out in every aspect throughout the process. Thank you!

4

4 Survey completed on November 16, 2021

Review By Paulin Sangeetha B. for Chris Segalla

Completed transaction in November 2021

Being the first time home buyers, it was good to work with someone like Chris who is always reachable and willing to help.

5

5 Survey completed on October 25, 2021

Review By Wade H. for Chris Segalla

Completed transaction in October 2021

Always followed up, walked me through steps, basically was always on top of things and made sure I had what I needed.

5

5 Survey completed on October 25, 2021

Review By Catherine R. for Chris Segalla

Completed transaction in October 2021

Chris's communication throughout the entire process has been streamlined and excellent. We clearly understood what he needed and follow up was incredibly timely. He was a pleasure to work with, as always!

5

5 Survey completed on October 20, 2021

Review By Patrick C. for Chris Segalla

Completed transaction in October 2021

Great communication and advice


10 Tips to Reduce Public Speaking Anxiety
Ask just about any professional from any field or industry, and they'll probably tell you the same thing: Public speaking is stressful. Whether you're a teacher, a musician, or even a professional public speaker, you're bound to have felt those involuntary shakes, butterflies in your stomach, sweaty palms, or dry mouth that follows you up…
Read More