https://www.embracehomeloans.com:443/-/media/feature/loanofficer/loimages/chumphrey_bio72.jpg
Branch Manager/VP

NMLS # 19420
Massachusetts - Marion

02738
345 Front Street, Suite 1
Marion, MA 02738
855-612-9398
About Cary
As a leader for the past 16 years at Embrace Home Loans, I am a big believer in celebrating every success that we have on the team. Whether it is ringing a cowbell when you order an appraisal or ordering all you can eat wings for hitting our monthly sales goals. We celebrate because we want to create a positive work environment for all to enjoy.
One thing that I look for in a loan officer is someone that will turn over every stone to help place the customer in the very best possible solution for their mortgage. We want this experience to be something that when it is over, the client realizes that we walked side by side from start to finish. If the loan officer values that customer experience, then they are a good fit for Embrace Home Loans.
I look at the loan officers on my team and in my branch as partners. We work together to grow their business. When a new program comes out we study and learn it together and then develop a strategy for best practices in using the new product. If the loan officer is going through a struggle, we work together to formulate a game plan for their success. Our team is made up of team players that want to win for each other while working towards hitting their own personal goals.
If you want to grow your business while working in a spirited and fun work environment, then you should give me a call so that we can discuss how our success can help you grow your future success in mortgage sales.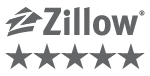 Reviews
(131)
5.0

5.0 Survey completed on May 27, 2021

Review By Benjamin C. for Cary Humphrey

Completed transaction in May 2021

Cary was always available to answer my questions and kept me informed of deadlines and important details of my loan. Overall the experience was painless.

5.0

5.0 Survey completed on May 18, 2021

Review By Bradley C. for Cary Humphrey

Completed transaction in May 2021

h

5.0

5.0 Survey completed on May 05, 2021

Review By William F. for Cary Humphrey

Completed transaction in April 2021

Cary went over and above to help us get our refinancing. We are very thankful to him for his patience and persistence.

5.0

5.0 Survey completed on May 01, 2021

Review By Ellen D. for Cary Humphrey

Completed transaction in April 2021

Cary was always available and willing to offer support and suggestions.

5.0

5.0 Survey completed on May 01, 2021

Review By John D. for Cary Humphrey

Completed transaction in April 2021

Everything was great


4 Risks of Waiving Your Home Inspection
In today's red-hot housing market, competition is stiff. About two-thirds of all buyers find themselves in a bidding war, and with for-sale listings in such low supply, many are willing to pull out all the stops just to win a house. One of those stops? That'd be the inspection contingency. That's right: Buyers are regularly…
Read More