https://www.embracehomeloans.com/-/media/feature/loanofficer/loimages/kyee_bio72.jpg
Senior Loan Officer

NMLS # 1014363
Massachusetts - Dedham

02026
3 Allied Drive, Suite 303
Dedham, MA 02026
800.333.3004
About Kenneth
Kenneth Yee is a new Senior Loan Officer joining us in our Dedham, MA branch, where he focuses on helping borrowers find the home financing that best meets their unique needs. Prior to Embrace, Ken worked with Santander Bank, N.A., as an assistant vice president and a mortgage development officer. He supported four retail bank branches located in Chinatown and Boston's South Shore with generating mortgage activity, identifying customer financing needs, and guiding clients through appropriate solutions.
When the opportunity to switch to Embrace came knocking, Ken recognized that Embrace's expanded range of products, operational support, and commitment to exceptional customer service would help him better serve borrowers through successful mortgage transactions. Ken has received a variety of awards, qualifications, and recognitions over the years at regional and international business conferences with the Prudential Insurance team, and was recognized with a President's Citation for placing among the top agents in sales production.
Ken grew up in Narragansett, RI, and lives in Lincoln with his wife and their three children and pet dog. He enjoys traveling, cooking, gardening, and watching New England sports teams.
You can connect with Ken and learn more about him on LinkedIn.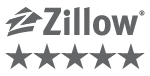 Inventory Shortage? How to Find a House When Listings are Scarce
A shortage of housing inventory made it difficult for many homebuyers to find a house this year. And according to many experts, next year may be much of the same. As more and more Baby Boomers age in place and existing homeowners stay in their homes longer (an average of 23 years in some cities!),…
Read More