https://www.embracehomeloans.com/-/media/feature/loanofficer/loimages/ageruso_bio7240.jpg
Branch Manager

NMLS # 704495
Massachusetts - Dedham

02026
3 Allied Drive, Suite 303
Dedham, MA 02026
800.333.3004
About Anthony
Tony Geruso is a new Branch Manager joining Embrace in Norfolk County, Massachusetts, where his leadership helps the team best serve the unique needs of borrowers. A more positive work environment and less travel were two easy draws for him to Embrace, and he's also excited for the ways our faster processing and underwriting can better help his clients through more streamlined purchase closings and more.
Prior to Embrace, Tony worked for 15 years at Santander, whereas the Regional Market Director he led a team of 12 loan officers and 45 retail branches in the Greater Boston market. He won Eastern Bank's 2004 Regional Manager of the Year and was recognized as National Sales Manager of the Year at Santander in 2019. We're glad to have him with us.
Tony grew up in Rhode Island and currently lives in Rehoboth, MA with his wife and their 2 dogs and cats. Before he worked in the mortgage industry, he was a successful baseball player, and these days enjoys golf, cycling, and relaxing on the beach.
You can learn more about Tony and connect with him on LinkedIn.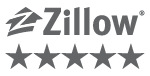 Lawn Mowing Tips for Beginners
Congratulations! You've just bought your first home and are finding yourself with a lawn to care for. If you've never mowed before, it's not complicated — provided you have a good working knowledge of the basics of landscaping. Beginner Lawn Mowing Tips The Mower The size of the mower depends on the size of your…
Read More