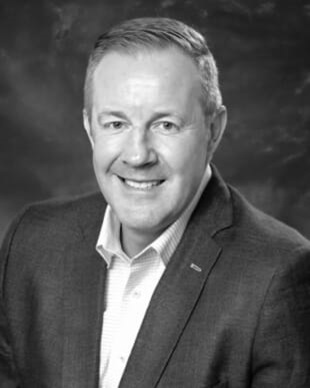 https://www.embracehomeloans.com/-/media/feature/loanofficer/loimages/thiggins_bio72.jpg
Regional Executive/SVP

NMLS # 177057
Maryland - Rockville

20850
800 King Farm Boulevard
Rockville, MD 20850
301-921-0070
About Tim
Tim joined Embrace Home Loans in 2009 and currently serves as Regional Sales Executive for our Maryland, New Jersey, and Pennsylvania branches. Supporting his regional team of branch managers, Tim helps them build their own teams and serve their local real estate communities. He's also always keeping an eye out for new talent in his region and looking for ways to advance Embrace's footprint throughout Greater Washington DC, Greater Baltimore, MD, and Greater Philadelphia, PA.
With more than two decades of mortgage banking experience, Tim has built his reputation on serving his clients and his community at the highest level. Prior to joining Embrace, Tim worked at Mason Dixon Funding for over 10 years as a Senior Loan Officer and Branch Manager. He's an active member of the Maryland Mortgage Bankers and Brokers Association (MMBBA), Home Builders Association of Maryland, and the Mortgage Bankers Association (MBA). Tim also has an extensive history in professional, business, and life coaching. He's currently certified by the International Coaching Federation (ICF) as an Associate Certified Business Coach.
Tim holds a B.A. in Sociology from the University of Maryland. He grew up in Gaithersburg, MD and he currently lives in Fulton, MD with his wife Emily, and daughter Maya. In his spare time, he loves running, biking, and swimming — so much so that he's spent the last few years participating in local multi-sport events, including over 20 triathlons and one Half IRONMAN. He has a small place on the water in Ocean City, MD, so his perfect day would consist of a nice run in the morning, spending the day on the beach with his family, followed by a dinner at one of their favorite local restaurants.
"In this digital age, information is everywhere and homebuyers have many lenders to choose from for their mortgage needs. Our highly skilled and dedicated sales professionals, paired with our amazing backroom of support partners, allows Embrace to provide a mortgage experience unlike any other. Embrace is a company that cares — about each other, our customers, and our communities. This is what separates us from the competition and produces raving fans time and time again!"
Awards & Recognition
Regional Manager of the Year: 2016, 2018
Regional Manager in Volume: 2014, 2015, 2016
Branch Manager in Volume: 2009, 2010, 2011, 2012, 2013
Top 10 Loan Officer in Volume: 2009, 2010, 2011, 2012, 2013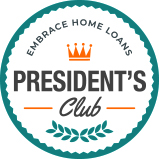 2018, 2016, 2014, 2013, 2012, 2011, 2010, 2009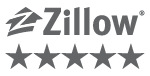 Getting Started on Your Home Purchase
Buying a home can be a challenging experience, but you have help. Your real estate agent is there to help with the home search and your mortgage lender is there to get you through the mortgage process. Utilize these people and their knowledge to help you navigate through all the steps. Here, we'll talk specifically…
Read More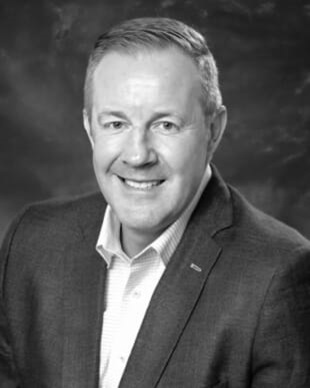 https://www.embracehomeloans.com/-/media/feature/loanofficer/loimages/thiggins_bio72.jpg
Regional Executive/SVP
NMLS # 177057
Ready to take the first step toward a new home?
Let's discuss your options.
800 King Farm Boulevard
Rockville, MD 20850
Testimonials
(40)
5

5 Survey completed on June 11, 2021

Review By Celeste L. for Tim Higgins

Completed transaction in June 2021

I have bought and sold several homes with Embrace Home Loans over the years. Embrace is my go-to company for all real estate transactions.

5

5 Survey completed on June 10, 2021

Review By Song Z. for Tim Higgins

Completed transaction in June 2021

This is the 6th time we have worked with Tim and his team. Each time he delivers superb service and great results. However the job we gave him this time is more challenging than previous ones. We had to overcome multiple obstacles to achieve our refinance. Devin worked tirelessly to help us and we greatly appreciate her hard work, dedication, patience and Tim's expertise at the crucial moment to finally get the job done. In the end, the refinance will be saving us more money than before.

5

5 Survey completed on May 19, 2021

Review By Inessa M. for Tim Higgins

Completed transaction in May 2021

Responsiveness and level of expertise

5

5 Survey completed on March 24, 2021

Review By Ross D. for Tim Higgins

Completed transaction in March 2021

Devin and Meghan were fantastic throughout the entire refinance process. I could not be happier and will 100% come back when rates drop again!

5

5 Survey completed on June 15, 2020

Review By Sharmila N. for Tim Higgins

Completed transaction in June 2020

This is my second transaction with Tim Higgins, and he is just as knowledgeable as ever. I swear, he and his team will walk on water for their clients in order to get them the best possible outcome. I had the pleasure of working with Devin Reinhold and Meghan Murphy for this transaction and in addition to being extremely responsive and detail-oriented, they both were just a complete pleasure. Will definitely recommend Tim and his team to everyone and anyone I know.