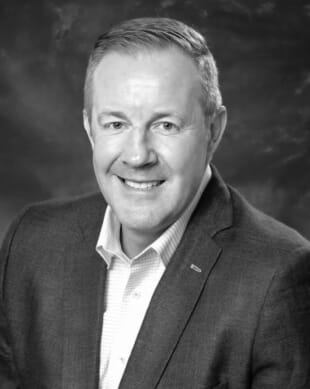 https://www.embracehomeloans.com:443/-/media/feature/loanofficer/loimages/thiggins_bio72.jpg
Regional Sales Executive / VP

NMLS # 177057
Maryland - Rockville

20850
800 King Farm Boulevard
Rockville, MD 20850
301-921-0070
About Tim
Tim joined Embrace Home Loans in 2009 and currently serves as Regional Sales Executive for our Maryland, New Jersey, and Pennsylvania branches. Supporting his regional team of branch managers, Tim helps them build their own teams and serve their local real estate communities. He's also always keeping an eye out for new talent in his region and looking for ways to advance Embrace's footprint throughout Greater Washington DC, Greater Baltimore, MD, and Greater Philadelphia, PA.
With more than two decades of mortgage banking experience, Tim has built his reputation on serving his clients and his community at the highest level. Prior to joining Embrace, Tim worked at Mason Dixon Funding for over 10 years as a Senior Loan Officer and Branch Manager. He's an active member of the Maryland Mortgage Bankers and Brokers Association (MMBBA), Home Builders Association of Maryland, and the Mortgage Bankers Association (MBA). Tim also has an extensive history in professional, business, and life coaching. He's currently certified by the International Coaching Federation (ICF) as an Associate Certified Business Coach.
Tim holds a B.A. in Sociology from the University of Maryland. He grew up in Gaithersburg, MD and he currently lives in Fulton, MD with his wife Emily, and daughter Maya. In his spare time, he loves running, biking, and swimming — so much so that he's spent the last few years participating in local multi-sport events, including over 20 triathlons and one Half IRONMAN. He has a small place on the water in Ocean City, MD, so his perfect day would consist of a nice run in the morning, spending the day on the beach with his family, followed by a dinner at one of their favorite local restaurants.
"In this digital age, information is everywhere and homebuyers have many lenders to choose from for their mortgage needs. Our highly skilled and dedicated sales professionals, paired with our amazing backroom of support partners, allows Embrace to provide a mortgage experience unlike any other. Embrace is a company that cares — about each other, our customers, and our communities. This is what separates us from the competition and produces raving fans time and time again!"
Awards & Recognition
Regional Manager of the Year: 2016, 2018
Regional Manager in Volume: 2014, 2015, 2016
Branch Manager in Volume: 2009, 2010, 2011, 2012, 2013
Top 10 Loan Officer in Volume: 2009, 2010, 2011, 2012, 2013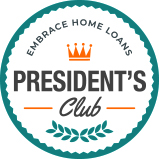 2018, 2016, 2014, 2013, 2012, 2011, 2010, 2009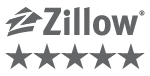 Reviews
(53)
5

5 Survey completed on June 11, 2021

Review By Celeste L. for Tim Higgins

Completed transaction in June 2021

I have bought and sold several homes with Embrace Home Loans over the years. Embrace is my go-to company for all real estate transactions.

5

5 Survey completed on June 10, 2021

Review By Song Z. for Tim Higgins

Completed transaction in June 2021

This is the 6th time we have worked with Tim and his team. Each time he delivers superb service and great results. However the job we gave him this time is more challenging than previous ones. We had to overcome multiple obstacles to achieve our refinance. Devin worked tirelessly to help us and we greatly appreciate her hard work, dedication, patience and Tim's expertise at the crucial moment to finally get the job done. In the end, the refinance will be saving us more money than before.

3

3 Survey completed on May 19, 2021

Review By Matthew C. for Tim Higgins

Completed transaction in May 2021

Loan amount was <$500k. Doc requests seemed onerous. Tax returns + bank statements are understandable. After that showed I've got $5 million at Vanguard and annual income of >$250k, your team came back with multiple additional requests: copies of client contracts, other proof that my business exists, a signed statement that we aren't part of an HOA, etc. (How high would HOA dues have to be to deny us this loan?) It made me wish we had just paid cash. Which we could have done TEN TIMES OVER.

5

5 Survey completed on May 19, 2021

Review By Inessa M. for Tim Higgins

Completed transaction in May 2021

Responsiveness and level of expertise

5

5 Survey completed on March 24, 2021

Review By Ross D. for Tim Higgins

Completed transaction in March 2021

Devin and Meghan were fantastic throughout the entire refinance process. I could not be happier and will 100% come back when rates drop again!


5 Self Development Books That Are Must Reads for Summer 2021
Take time off for the summer? Looking to kick back on the beach or spend your hotel evenings reading professional or self-development books? You aren't alone! Summertime is a great time to relax with a good book, and if you're well-read, you might be looking for new titles that were published in the past year…
Read More