https://www.embracehomeloans.com/-/media/feature/loanofficer/loimages/sjacobs_bio72.jpg
Senior Loan Officer

NMLS # 448069
Maryland - Rockville

20850
800 King Farm Boulevard
Rockville, MD 20850
301-921-0070
About Scott
Scott joined Embrace Home Loans as a Senior Loan Officer with over 32 years of lending experience. His success has come from providing excellent service, honesty and expert knowledge. Scott's clients rely on him as a trusted and skilled advisor, and return many times over for subsequent advice and mortgage financing. His dedication to client satisfaction is a testimony to his professional care and concern. This same level of service is extended to his real estate agents and other referral partners who have to come to rely upon him.
Scott started his mortgage career upon graduation from the University of Maryland in 1987. Just five years later, he founded Elite Funding Corporation, a full service mortgage banking firm. The company originated more than 1 billion dollars in retail mortgage loans. As a partner, his role was focused on investor relations, underwriting and loan originations. Scott sold his interest in the company but continued on as a consultant.
Scott is a native Washingtonian and currently lives in Potomac, Maryland. In his free time, Scott enjoys tennis, golf, cooking and long weekends at the beach. When he is not working on your loan, Scott is most likely spending time with his family and loving dog Benny.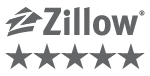 Testimonials
(142)
5

5 Survey completed on May 08, 2022

Review By Heleena D. for Scott Jacobs

Completed transaction in May 2022

Getting a loan feels intimidating but Scott made it clear and practical. He answered our questions quickly and helped a new experience feel much less scary!

5

5 Survey completed on May 03, 2022

Review By Michael D. for Scott Jacobs

Completed transaction in May 2022

Scott never made me feel like an idiot for asking questions to better understand the process. Everything was broken down plainly and clearly, and I greatly value that in a decision of this magnitude.

5

5 Survey completed on March 31, 2022

Review By Justin H. for Scott Jacobs

Completed transaction in March 2022

Scott was fantastic because: 1) we felt he was our advocate and truly put our family's best interest first which Scott demonstrated repeated through the progress from being transparent, professional, and through his counsel; 2) i enjoyed working with Scott more so than dealing with my realtor; and 3) Scott was always prompt, available, and true professional. He really represents your brand and company well.

5

5 Survey completed on March 29, 2022

Review By Laura G. for Scott Jacobs

Completed transaction in March 2022

Scott is an excellent communicator and a strong advocate for his customers. He clearly explains everything during the refi process and is always available to respond quickly to questions.

5

5 Survey completed on January 29, 2022

Review By Brian G. for Scott Jacobs

Completed transaction in January 2022

The professionalism and the timely delivery on closing the deal...👍👍👍👍💯💯💯


Inventory Shortage? How to Find a House When Listings are Scarce
A shortage of housing inventory made it difficult for many homebuyers to find a house this year. And according to many experts, next year may be much of the same. As more and more Baby Boomers age in place and existing homeowners stay in their homes longer (an average of 23 years in some cities!),…
Read More