https://www.embracehomeloans.com/-/media/feature/loanofficer/loimages/spolland_bio72.jpg
Senior Loan Officer

NMLS # 1281302
Maryland - Rockville

20850
800 King Farm Boulevard
Rockville, MD 20850
301-921-0070
About Sam
Sam Polland joins our team as a Senior Loan Officer focusing on loan origination and helping people realize their dream of homeownership. No stranger to the mortgage industry, he previously worked for Intercoastal Mortgage, Sandy Spring Bank, and Homespire Mortgage. And before he entered the world of lending, he worked as a criminal investigator with the New York City Department of Investigation and in an investigatory compliance capacity for JPMorgan and Standard Chartered Bank. He made the move to Embrace® in order to offer his clients a wider range of mortgage solutions and expand his reach through our award-winning marketing.
Sam grew up in Milwaukee, Wisconsin, lived in New York City for about a decade, and currently resides in Potomac, Maryland. He received his bachelor's degree from the University of Wisconsin-Madison and went on to attend New York's John Jay College of Criminal Justice. Dedicated to his work, Sam has the honor of repeatedly being chosen for the Scotsman Guide's and the Washingtonian's top lender lists. He's also proud to be the president of the DC BNI chapter – Capital Rainmakers. (BNI is the world's leading business networking and referral organization.)
When he's not helping people achieve the American Dream, Sam enjoys spending time in the kitchen honing his cooking skills and spending time with his family. He and his lovely wife, Sarah, have two young daughters — Ava and Lara. They have no pets, but they're open to adding a furry four-legged friend to their happy family someday. Sam is very much into Orangetheory Fitness® and tries to go at least four times a week. And if there's one thing he loves as much as staying fit, it's lounging in the sand all day on a sunny beach.
Sam will primarily be serving the following areas: Potomac, Rockville, Gaithersburg, Bethesda, North Bethesda, North Potomac, McLean, Fairfax, Chevy Chase, Clarksburg, Germantown, Friendship Village, Friendship Heights, Cabin John, Bowie, Laurel, Woodrock, River Falls, and Washington, DC. Reach out to him today to get started on your homebuying goals.
You can learn more about Sam on LinkedIn and Facebook and check out his reviews on Zillow.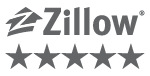 Getting Started on Your Home Purchase
Buying a home can be a challenging experience, but you have help. Your real estate agent is there to help with the home search and your mortgage lender is there to get you through the mortgage process. Utilize these people and their knowledge to help you navigate through all the steps. Here, we'll talk specifically…
Read More
https://www.embracehomeloans.com/-/media/feature/loanofficer/loimages/spolland_bio72.jpg
Senior Loan Officer
NMLS # 1281302
Ready to take the first step toward a new home?
Let's discuss your options.
800 King Farm Boulevard
Rockville, MD 20850
Testimonials
(406)
4

4 Survey completed on January 09, 2023

Review By Stacie S. for Samuel J. Polland

Completed transaction in January 2023

The process was simple and mistakes were corrected.

5

5 Survey completed on December 30, 2022

Review By Camelia M. for Samuel J. Polland

Completed transaction in December 2022

Sam was a great partner for me. he was quick, and responsive. He was always there for me when I had a question. I will definitely refer him again to those clients of mine who need lenders.

5

5 Survey completed on November 22, 2022

Review By zuser201710021445417 for Samuel J. Polland

Completed transaction in No Date

Sam was great in all aspects. He worked hard to not only close quickly and efficiently, but to get me the best rates and save money in the end. He was very communicative with answering any questions and offering advice when necessary. Sam was very easy to work with and I would definitely use him again given the opportunity.

5

5 Survey completed on November 21, 2022

Review By j clarence flanders for Samuel J. Polland

Completed transaction in No Date

Sam was a great lender to work with. He was super responsive and approachable, and really flexible as I went about my home search. Great to work with.

5

5 Survey completed on September 29, 2022

Review By Justin P. for Samuel J. Polland

Completed transaction in No Date

At first I was nervous to deal with a smaller lender that I hadn't heard of before, but Sam quickly eased those nerves and came in with a lower interest rates than anyone else. During the process, Sam was always available and quick to respond to any questions I had. Would definitely recommend Sam to anyone!