https://www.embracehomeloans.com/-/media/feature/loanofficer/loimages/lvanwinter_bio72.jpg
Loan Officer

NMLS # 2182582
Maryland - Frederick

21701
30 West Patrick St., Suite 300
Frederick, MD 21701
240-415-7111
About Lance
Lance Van Winter is a Loan Officer who joined the Embrace team this fall in Frederick, Maryland, where he helps borrowers purchase or refinance their homes efficiently. The company culture, team spirit, and positive attitude of Embrace employees drew him to join the team, and he's excited to pass along the benefits of our systems, processes, and seamless communication to every client he serves.
Prior to Embrace, Lance worked as a sales engineer for a business intelligence company, and coached soccer for 25 years. He's eager to help borrowers throughout the Potomac, Rockville, Bethesda, Chevy Chase, Silver Spring, Montgomery County, and Washington, DC, areas find the solution that best fits their needs.
Lance grew up in Bethesda and currently lives in Rockville. In his spare time, he likes playing pickup soccer, jogging, weight lifting, watching his daughters horseback riding on the weekends, and enjoying the beauty of the D.C. area in the fall.
You can connect with Lance and learn more about him on LinkedIn.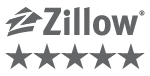 10 Tips to Reduce Public Speaking Anxiety
Ask just about any professional from any field or industry, and they'll probably tell you the same thing: Public speaking is stressful. Whether you're a teacher, a musician, or even a professional public speaker, you're bound to have felt those involuntary shakes, butterflies in your stomach, sweaty palms, or dry mouth that follows you up…
Read More