https://www.embracehomeloans.com/-/media/feature/loanofficer/loimages/cjohnson_bio72.jpg
Senior Loan Officer

NMLS # 460981
Maryland - Frederick

21701
30 West Patrick St., Suite 300
Frederick, MD 21701
240-415-7111
About Charlene
I love working with first time home buyers. Please call me today to get pre-approved! We will talk about options for monthly payments and go over your budget to help you buy a home within YOUR price range. I have many different loan programs to help you buy a home with Low to No down payment options. I am happy to meet with you in person to answer all your questions and review your mortgage options.
Get pre-approved BEFORE you shop for a home. Having your financing ready prior to writing an offer on a home makes a big difference. You should know that many different offers can be presented to the Seller of the home you which to buy at the same time as yours. Make your offer stand out by being APPROVED not just prequalified.
I will walk you through the process from the beginning to settlement by calling you & sending you status along the way keeping you informed as you move through the process of buying a home, answering your calls and questions to make sure you understand what happens next in the home buying process and what is expected of you on closing day. This is an important decision in your life choose someone who will stay in touch, keep you update to date, answer all your questions and follow up on the details.
Looking to refinance your home? Perhaps take money out to pay off high interest credit cards. Maybe you are looking to shorten your term? Go from 30 years to 15 years? Underwater on your home? Owe more than it is worth? The HARP Loan program allows you to refinance your home and lower your rate or perhaps get you out of a balloon loan or an adjustable loan that is due.
Questions? Call me I am a local lender. I am down to earth and happy to listen to your needs. I make evening appointments to meet your needs and timeframe.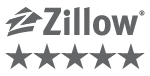 Testimonials
(144)
4

4 Survey completed on April 12, 2022

Review By Zachery H. for Charlene Johnson

Completed transaction in April 2022

Charlene was diligent and attentive regarding the things that we needed and helped us through the process.

5

5 Survey completed on April 07, 2022

Review By John S. for Charlene Johnson

Completed transaction in April 2022

She is wonderful. Made the whole experience seem easy and flawless

5

5 Survey completed on March 30, 2022

Review By Ryan A. for Charlene Johnson

Completed transaction in March 2022

Very knowledgeable, very quick. Charlene makes it happen every time!

5

5 Survey completed on March 08, 2022

Review By Edward J. for Charlene Johnson

Completed transaction in March 2022

I have dealt in real estate for many years and Charlene is the first and only loan officer I've had that actually works for the client. This makes a huge difference for the buyer. That is why I will continue to call on her each time I enter into any future real estate investments. Edward Jones

5

5 Survey completed on February 19, 2022

Review By Christopher V. for Charlene Johnson

Completed transaction in February 2022

Overall the homebuying process is one of the most stressful life events there is I think it is in the top three right behind death and taxes. One of the biggest way Charlene made this a great process was by being prudent and on top of everything so I can focus on other chores during this process she took a lot of responsibility off of my shoulders and with a family and several careers going on at the same time that helped tremendously. I am also a realtor and see it every day where lenders sign up the buyer and hardly ever talk to them again


Inventory Shortage? How to Find a House When Listings are Scarce
A shortage of housing inventory made it difficult for many homebuyers to find a house this year. And according to many experts, next year may be much of the same. As more and more Baby Boomers age in place and existing homeowners stay in their homes longer (an average of 23 years in some cities!),…
Read More