https://www.embracehomeloans.com/-/media/feature/loanofficer/loimages/mjacobs_bio72.jpg
Producing Sales Manager

NMLS # 219710
Maryland - Columbia

21044
6100 Merriweather Drive, Suite 220,
Columbia, MD 21044
443-283-0807
About Mitch
Mitch rejoins Embrace Home Loans as a Producing Sales Manager with a wealth of knowledge and experience. He was previously a Sales Manager at NVR Mortgage, and had worked as a Senior Loan Officer with Embrace for the seven years prior to that. After receiving a degree from the University of Maryland in 1984, he entered the construction/ real estate/mortgage Industry and literally learned from the ground up. Mitch has experienced the full gamut. He's built homes, sold them, and financed them. He truly offers an invaluable perspective on homeownership.
Mitch prides himself on his attention to detail and outstanding customer service. He's received numerous recognitions over the years, including the Top 1% Loan Officer award in 2012. In Mitch's own words, "I've always treated all of my clients like they're family." Whether you're looking to achieve the American dream of owning a home, lower your current interest rate, or take advantage of your home's equity, Mitch will guide you every step of the way.
A Maryland native, Mitch grew up in Olney and attended Sherwood High School, so it's no surprise that's where he's chosen to settle with his wife, Jodi and their son, Brett. When he's not working on finding the ideal mortgage for his clients, Mitch enjoys cooking, hitting the fairways for a round of golf, spending time at the beach, and rooting for his local sports teams. His idea of the perfect day would be getting up early, taking care of the day's responsibilities, then taking a long walk and spending time with his loving family.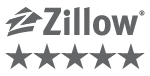 Testimonials
(135)
5

5 Survey completed on May 21, 2022

Review By Cori S. for Mitch Jacobs

Completed transaction in May 2022

Mitch is fantastic to work with! Would highly recommend

5

5 Survey completed on May 12, 2022

Review By Khayoo Mcimbi for Mitch Jacobs

Completed transaction in No Date

I promised that I'm going to testify if my trading was successful' It takes so much time and effort to know the right Trade expert to win trade, After all my research I came in contact with her and I've learned a lot with her in this few years. I'm so impressed with the profit she helped me made, What I love about her is consistency, she's awesome. I just made my withdrawal of 15,000 $ USD. Reach out to her for the best forex trading results. Contact her via email: [email protected] WhatsApp:++1 (817) 866-6931

5

5 Survey completed on May 02, 2022

Review By Bryan W. for Mitch Jacobs

Completed transaction in April 2022

Mitch was fantastic through this whole process! Without his knowledge and expertise I never would have been able to get approved and purchase a home in this market. I recommend him to all of my friends, family, and customers!

5

5 Survey completed on March 31, 2022

Review By Alvin A. for Mitch Jacobs

Completed transaction in March 2022

I was taken care of at every step of the process. Mitch is a pro. Thank you.

5

5 Survey completed on February 12, 2022

Review By Jill K. for Mitch Jacobs

Completed transaction in February 2022

Fast and easy


How technology improves your mortgage experience
Technology has transformed the way we buy and sell real estate — and for the better.  Not only has it made things easier, faster, and more efficient on the whole, but there are other major benefits too (including financial ones) Are you preparing to buy a home or apply for a refinance soon? How can…
Read More