https://www.embracehomeloans.com/-/media/feature/loanofficer/loimages/nrodney_bio72.jpeg
Junior Loan Officer

NMLS # 1473184
Maryland - Annapolis

21401
1907 West Street, Suite 102
Annapolis, MD 21401
443-321-4500
About Nia
Nia is a part of our Annapolis Branch with members who have been in the business for more than 20 years. The tight-knit branch shares a wealth of industry knowledge and expertise to assist our potential homebuyers. Her role consists of assisting with loan applications, developing a pre-approval plan that best fits her customer's needs and guiding them through the loan process.
 
Nia was drawn to Embrace's variety of refinance and home purchase programs for first-time home buyers. Her goal is to help customers of all backgrounds live their homeownership dreams. The feeling of closing loans with customers facing challenges with credit and closing cost affordability makes this career worthwhile! Our partnership with Wider Path Home Foundation helps meet the financial needs of her Black, Brown and/or middle- or lower-income borrowers.
 
Nia grew up in Prince George's County, Maryland. She earned her bachelor's degree at the University of Maryland, Baltimore County. In her spare time, she enjoys audio engineering, hiking, and spending quality time with loved ones amid good music.
 
We are honored to have Nia in the Embrace family and hope your experience with her is just as amazing! You can connect with Nia and learn more about her on LinkedIn, Instagram, and Twitter.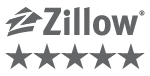 Inventory Shortage? How to Find a House When Listings are Scarce
A shortage of housing inventory made it difficult for many homebuyers to find a house this year. And according to many experts, next year may be much of the same. As more and more Baby Boomers age in place and existing homeowners stay in their homes longer (an average of 23 years in some cities!),…
Read More