https://www.embracehomeloans.com:443/-/media/feature/loanofficer/loimages/mburchett_bio72.jpg
Junior Loan Officer

NMLS # 352642
Florida - Maitland

32751
485 North Keller Road, Suite 500
Maitland, FL 32751
407-571-0540
About Marcella
Marcella Burchett is a Junior Loan Officer bringing her expertise to the Embrace team in the Florida area. She's been with Embrace for over 11 years and has more than 25 years in mortgage lending experience overall, working in various capacities including Loan Officer, Loan Officer Assistant, and Sales Manager, as well as other roles within operations and loan processing.
Whether you're seeking your very first home or your latest, or need to evaluate your options for a refinance, Marcella takes pride in taking the time to get to know and understand her customer's needs and goals, to help guide them through the loan process more efficiently and ensure they're making the best choices for their own situation.
Marcella graduated from The Florida State University where she earned her Bachelor of Science in Business Administration. She's a proud fourth generation Floridian currently living in Central Florida with her family. When she's not helping clients navigate the home loan process, she enjoys golf, gardening, relaxing at the beach, and exploring locales off the beaten path around the state with her husband.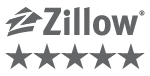 What Is a Title Company and What Do They Do?
Home buying is complicated, and in order to do it successfully (not to mention legally), a number of professionals will need to play a role. These include a mortgage lender, a loan officer, a real estate agent, an attorney, an appraiser, a surveyor, an inspector, and a title company. That last one is often the…
Read More