https://www.embracehomeloans.com/-/media/feature/loanofficer/loimages/gpeele_bio72.jpg
Branch Manager/Vice President

NMLS # 356078
Florida - Maitland

32751
485 North Keller Road, Suite 500
Maitland, FL 32751
407-571-0540
About Greg
Working with the Embrace Central Florida team is inherently an empowering experience. First and foremost, I believe in creating the most positive work environment possible which always leads to a highly productive environment. And with empowerment comes speed allowing you and your teammates to meet your customer's closing dates every time. This will create an environment that results in the most positive customer experiences yielding the most referrals possible. With a dedicated team of true mortgage professionals behind you, including processing and underwriting on site, the only possible outcome is a higher level of success than possible elsewhere. Teamwork is not just a word, it is who we are and it shows throughout our culture from top to bottom.
I am always looking for a Loan Originator that focuses on meeting their customer's needs, whether that customer is a borrower, processor or underwriter. True professionalism starts with the Loan Originator taking an exceptional application up front and then the rest can only end in success. Additionally, positive communication skills are a must and works to make everyone's job easier and experiences better. A high level of product knowledge, resourcefulness and a focus on exceptional communication creates an environment for successful conclusion of each and every loan request.
I am a big believer in doing everything that we can to become a better version of who we are. I want our team members to feel empowered to explore ways that they can achieve more in their vocation and in life. I am consistently checking in on my LOs to make sure they have what they need. Greg is a 9 time President Club Recipient and a Hall of Fame member.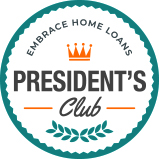 2020 - 2011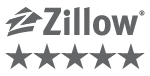 Reviews
(32)
5

5 Survey completed on November 02, 2020

Review By David D. for Greg Peele

Completed transaction in October 2020

Greg and his staff did an outstanding job of communicating with me as the loan process went along. They were very efficient and knowledgeable about each step of the process

5

5 Survey completed on September 04, 2020

Review By Kathy B. for Greg Peele

Completed transaction in August 2020

None

4

4 Survey completed on May 04, 2020

Review By Trina G. for Greg Peele

Completed transaction in April 2020

Marcella!

5

5 Survey completed on April 27, 2020

Review By Aldania H. for Greg Peele

Completed transaction in April 2020

I've worked with Embrace Loans and Marcella Burchett several times before. I can always count on Marcella and the team to take good care of me, provide outstanding service, and work in my best interest. I'll always trust Embrace Loans with my home financing needs!

5

5 Survey completed on March 23, 2020

Review By Lawrence M. for Greg Peele

Completed transaction in March 2020

Marcella kept us abreast daily with what was going on with re-fin loan


What Is a Mortgage Loan?
A mortgage is a type of loan used to purchase a home. Since most homebuyers do not have hundreds of thousands in cash on hand, the majority of consumers use mortgage loans to purchase their properties. This allows them to spread the cost of the home out over time — often many decades. According to…
Read More