https://www.embracehomeloans.com:443/-/media/feature/loanofficer/loimages/mpiburn_bio72.jpg
Senior Loan Officer

NMLS # 454138
Florida - Lakeland

33803
1525 S. Florida Avenue, Suite 4
Lakeland, FL 33803
855-612-9398
About Mark
Welcome!
My foremost commitment to each and every customer is to help them reach their financial goals. If you are interested in purchasing or re-financing a home, you've come to the right person to help guide you smoothly through your loan process.
Let's Get Started!
First, click the "APPLY NOW" button on this page and you will be directed to the Embrace Home Loans secure online application. Next, fill out and submit the application. This only takes about 10 minutes. If you have any questions or concerns, contact me anytime on my cell phone or via email. You can also find me on Facebook here.
Always Keeping Your Best Interest In Mind! What means most to me is building relationships with customers that last a lifetime. As a mortgage professional in my eighteenth year, I am honored to have served hundreds and hundreds of first time or seasoned homebuyers, real estate investors, and those refinancing their current properties. You can expect a customer experience from me that is built on a foundation of attributes like; Caring/Courteous, Trustworthiness, Professionalism, Availability, Understanding of Your Goals / Needs, & the Ability to Connect / Build a Rapport with You.
Well Known and Respected!
I am an active member of the Lakeland Association of Realtors, the East Polk County Association of Realtor (EPCAR), and the Heartland Association of Realtors in Sebring, Florida. Throughout my career I have held membership with Lakeland Chamber of Commerce, Bartow Chamber of Commerce, Sebring Chamber of Commerce, Lake Placid Chamber of Commerce, Lake Placid Association of Realtors, and the Avon Park Association of Realtors.
A Seasoned Professional and A Family Man with Integrity!
I grew up in the foothills of our nation's Rocky Mountain range in the city of Golden, Colorado. While attending Bethany College in Lindsborg, Kansas, I met and married my college sweetheart, Judi. We have raised our family residing in Central Florida's Lakeland area communities for 31 years. Judi and I are devoted parents of two children and have four grandchildren. I enjoy time with my family and friends, supporting nonprofit causes, building in my woodworking shop, and going on traveling adventures with my wife of 40 years. Mark can also be found in the Lakeland office below.
Lakeland Office: 1525 S Florida Ave, Ste. 4
Lakeland, FL 33803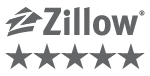 Reviews
(63)
5

5 Survey completed on July 06, 2021

Review By Atherson R. for Mark Piburn

Completed transaction in June 2021

Mark made everything great. He do everything easy and fast.

5

5 Survey completed on June 28, 2021

Review By Lori H. for Mark Piburn

Completed transaction in June 2021

Being a first homeowner I put my trust in Mark getting me through the process. There were a few hiccups but we made it through!

4

4 Survey completed on May 08, 2021

Review By John L. for Mark Piburn

Completed transaction in April 2021

Quick action and response to our needs. Just a pleasant man to work with and answer our questions and concerns. Was very patient with some of our concerns.

5

5 Survey completed on May 04, 2021

Review By Angel H. for Mark Piburn

Completed transaction in April 2021

Mark was very prompt and informative & went above and beyond to make sure I had everything I needed to make sure my financing went through!

5

5 Survey completed on April 28, 2021

Review By Gegee R. for Mark Piburn

Completed transaction in April 2021

Mark and the whole team went above and beyond. He worked with the realtors and title company as well as additional parties far beyond the required. They made my goal come true. Im truly grateful 🙏God bless to all.


5 Self Development Books That Are Must Reads for Summer 2021
Take time off for the summer? Looking to kick back on the beach or spend your hotel evenings reading professional or self-development books? You aren't alone! Summertime is a great time to relax with a good book, and if you're well-read, you might be looking for new titles that were published in the past year…
Read More