https://www.embracehomeloans.com/-/media/feature/loanofficer/loimages/mpiburn_bio72.jpg
Senior Loan Officer

NMLS # 454138
Florida - Lakeland

33803
1525 S. Florida Avenue, Ste 4
Lakeland, FL 33803
855.612.9398
About Mark
Welcome!
My foremost commitment to each and every customer is to help them reach their financial goals. If you are interested in purchasing or re-financing a home, you've come to the right person to help guide you smoothly through your loan process.
Let's Get Started!
First, click the "APPLY NOW" button on this page and you will be directed to the Embrace Home Loans secure online application. Next, fill out and submit the application. This only takes about 10 minutes. If you have any questions or concerns, contact me anytime on my cell phone or via email. You can also find me on Facebook here.
Always Keeping Your Best Interest In Mind! What means most to me is building relationships with customers that last a lifetime. As a mortgage professional in my eighteenth year, I am honored to have served hundreds and hundreds of first time or seasoned homebuyers, real estate investors, and those refinancing their current properties. You can expect a customer experience from me that is built on a foundation of attributes like; Caring/Courteous, Trustworthiness, Professionalism, Availability, Understanding of Your Goals / Needs, & the Ability to Connect / Build a Rapport with You.
Well Known and Respected!
I am an active member of the Lakeland Association of Realtors, the East Polk County Association of Realtor (EPCAR), and the Heartland Association of Realtors in Sebring, Florida. Throughout my career I have held membership with Lakeland Chamber of Commerce, Bartow Chamber of Commerce, Sebring Chamber of Commerce, Lake Placid Chamber of Commerce, Lake Placid Association of Realtors, and the Avon Park Association of Realtors.
A Seasoned Professional and A Family Man with Integrity!
I grew up in the foothills of our nation's Rocky Mountain range in the city of Golden, Colorado. While attending Bethany College in Lindsborg, Kansas, I met and married my college sweetheart, Judi. We have raised our family residing in Central Florida's Lakeland area communities for 31 years. Judi and I are devoted parents of two children and have four grandchildren. I enjoy time with my family and friends, supporting nonprofit causes, building in my woodworking shop, and going on traveling adventures with my wife of 40 years. Mark can also be found in the Lakeland office below.
Lakeland Office: 1525 S Florida Ave, Ste. 4
Lakeland, FL 33803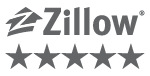 Getting Started on Your Home Purchase
Buying a home can be a challenging experience, but you have help. Your real estate agent is there to help with the home search and your mortgage lender is there to get you through the mortgage process. Utilize these people and their knowledge to help you navigate through all the steps. Here, we'll talk specifically…
Read More
https://www.embracehomeloans.com/-/media/feature/loanofficer/loimages/mpiburn_bio72.jpg
Senior Loan Officer
NMLS # 454138
Ready to take the first step toward a new home?
Let's discuss your options.
1525 S. Florida Avenue, Ste 4
Lakeland, FL 33803
Testimonials
(113)
5

5 Survey completed on December 06, 2022

Review By Tameisha M. for Mark Piburn

Completed transaction in December 2022

Working with Mark Piburn makes my life as a Realtor seamless and easy. I do not have to question whether my customers will be taken care of. Mark has a big heart and is very professional! He makes me look good to my customers. I recommend him over and over again to anyone in my customer pipeline! Great job Mark! Always a pleasure doing business with you!

5

5 Survey completed on December 06, 2022

Review By Wayne M. for Mark Piburn

Completed transaction in December 2022

Marks expertise!

5

5 Survey completed on December 06, 2022

Review By Roberta B. for Mark Piburn

Completed transaction in No Date

Mark was amazing! Trustworthy, patient, reliable, knowledgeable, genuine, quick, helpful, an overall great experience, great person! I would recommend him to anyone buying a property!

5

5 Survey completed on November 30, 2022

Review By Charienne M. for Mark Piburn

Completed transaction in November 2022

The communication was amazing.

5

5 Survey completed on November 24, 2022

Review By Curtisha J. for Mark Piburn

Completed transaction in November 2022

Quick and reliable