https://www.embracehomeloans.com:443/-/media/feature/loanofficer/loimages/ejohnston_bio72.jpg
Loan Officer

NMLS # 626686
Delaware - Dover

19901
20 E. Division Street,
Dover, DE 19901
855-612-9398
About Evan
Evan Johnston joins the team at Embrace as a loan officer with over nine years of experience. He loves nothing more than assisting first-time homebuyers in finding the ideal mortgage for their unique situation, passing along all the savings he can and helping them take advantage of the industry's low rates. Evan grew up in Newark, Delaware, and has been living in Middletown for the past five years. He received his B.S. in Economics from the University of Delaware, and he's a member of the Delaware Mortgage Bankers Association and an affiliate member of the New Castle County Board of Realtors.
Evan enjoys spending time with friends and family and his favorite pastimes are watching movies, playing video games, and working out. He's also very much into sports, especially golf, hockey, baseball, and bowling. Evan's idea of the perfect day includes relaxing on a nice warm, sunny beach with his favorite drink in hand and no worries in the world.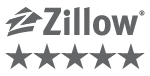 5 Self Development Books That Are Must Reads for Summer 2021
Take time off for the summer? Looking to kick back on the beach or spend your hotel evenings reading professional or self-development books? You aren't alone! Summertime is a great time to relax with a good book, and if you're well-read, you might be looking for new titles that were published in the past year…
Read More