https://www.embracehomeloans.com:443/-/media/feature/loanofficer/loimages/erexrothjr_bio72.jpg
Branch Manager

NMLS # 852450
Delaware - Dover

19901
20 E. Division Street,
Dover, DE 19901
855-612-9398
About Edward
Ed Rexroth Jr. joins the team at Embrace as a Branch Manager from On Q Financial. He grew up and lives in Dover, Delaware, and is an active member of his community. He's an LCD Class of 2020 Chamber of Commerce member, and a member of the American Legion. Ed has been active in the Mortgage industry for 24 years and is familiar with the markets in Middletown, Smyrna, Little Creek, Magnolia, Felton, Harrington, Camden, Wyoming, and Pearson's Corner, just to name a few. He is a loyal and hardworking originator who always seeks to fit his clients with the best mortgage program for their specific circumstances and financial goals.
His loving family includes his beautiful wife Debra who's very supportive of his career, three wonderful daughters — Alison, Grace, and Aubrey — and their dog Percy. In his free time, Ed likes to stay active. He enjoys golfing, bowling, and softball, and his daughters also keep him pretty busy. His idea of the perfect day would be a sunny day spent out on the water with his whole family.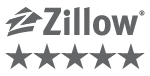 5 Self Development Books That Are Must Reads for Summer 2021
Take time off for the summer? Looking to kick back on the beach or spend your hotel evenings reading professional or self-development books? You aren't alone! Summertime is a great time to relax with a good book, and if you're well-read, you might be looking for new titles that were published in the past year…
Read More