https://www.embracehomeloans.com:443/-/media/feature/loanofficer/loimages/crowe_bio72.jpg
Loan Officer

NMLS # 143755
Delaware - Dover

19901
20 E. Division Street,
Dover, DE 19901
855-612-9398
About Chris
Chris Rowe is a mortgage consultant who worked with On Q Financial before joining the team at Embrace, and he loves the fulfillment of originating mortgage loans for his clients. Chris is very active in his community: he's the founder of the Delaware Constitutional Republicans, is an instructor for the First State Institute on the Constitution, and a state delegate for Liberty Lives Forever. He's also a member of the Newark Anglers fishing club.
Chris grew up in Wilmington, Delaware and lives there to this day. He graduated from high school there and attended some classes at Wildener University. When he's not finding custom mortgage solutions for his clients, he loves golfing and fishing. His favorite pastime of all is just being alive and spending time with his loving family — his adult son and daughter and granddaughter, his Chocolate Siamese "Diamond David Lee Roth," and the love of his life, Jann.
"Chris Rowe was our mortgage consultant during our process of buying our first home. My husband and I were extremely nervous with purchasing our first home, but Chris made us feel so comfortable. He was extremely organized, thorough, professional, and kind, which made all of the difference in this process. We put all of trust in Chris and he came through for us. Chris made the process stress free and held our hands though the whole process. Chris was always available to answer our questions and explained things to us in the simplest way possible. Chris is amazing and I loved how he treated us like family rather than just customers. I always recommend him to everyone who is looking to buy a new home. I am truly thankful to have had Chris during this process, which could have been a stressful one if it was not for him." - Ashley Doyle, Wilmington, DE
"From the first conversation Chris puts you at ease because you know that you are dealing with a seasoned professional. He kept me updated throughout my buyer's loan process and when things got a little bumpy (through no fault of his own) he made the tough call to the listing agent to explain the situation so that I didn't have to! He applied his skills to correct the problem and got the loan closed with only a slight delay. I will definitely recommend Chris to my future buyer clients." - KC DiAmbrisio – Remax
"When my wife and I wanted to start house shopping again we were a little hesitant because we did not have a lot of cash readily available for a down payment and closing. After reaching out to Chris Rowe to review our options, we narrowed our search for homes specifically within the USDA Rural Program's limits and learned that we could even ask sellers for closing help. Once we found a house that we loved, the website made it quick and easy to submit all of the necessary documents to Chris. With the ability to track our loan application in real time and sign documents electronically, the experience could not have been more transparent or efficient. Chris and his team were professional and always available to answer any questions. The entire process was seamless from beginning to end and superseded all of our expectations. I would highly recommend Chris Rowe and his team for anyone looking for a great home buying experience!" - Ryan & Brittany Yoder – Smyrna, DE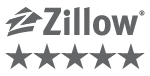 5 Self Development Books That Are Must Reads for Summer 2021
Take time off for the summer? Looking to kick back on the beach or spend your hotel evenings reading professional or self-development books? You aren't alone! Summertime is a great time to relax with a good book, and if you're well-read, you might be looking for new titles that were published in the past year…
Read More