https://www.embracehomeloans.com:443/-/media/feature/loanofficer/loimages/nmorley_72.jpg
Junior Loan Officer

NMLS # 1683017
Connecticut - Southington

06489
1095 West Street, Suite 4
Southington, CT 06489
855-612-9398
About Nancy
Nancy Morley joins the team at Embrace as a loan officer licensed in Connecticut, and soon to be licensed in Massachusetts, Rhode Island and Florida. Initially, she'll be supporting Cheshire, Farmington, New Haven and the surrounding areas. Prior to working at Embrace, she worked with the branch manager and her fellow loan officers at Farmington Bank, where she held roles as a sales coordinator and QC audit specialist. Nancy has also worked as a marketing manager and loan officer with mortgage broker firms in both Connecticut and Rhode Island.
Nancy truly loves working in the mortgage industry — and it shows. At Farmington Bank, she received a process improvement award and at EquiCredit Corporation she was awarded the President's Sales Award for sales volume. And Nancy is all about the personal touch. Known for her compassion and honesty, this hard-working loan officer is very involved with her clients. She takes the time to educate everyone about the mortgage products available to them, and stays right by their side though the process of purchasing or refinancing.
Nancy grew up in Cheshire, Connecticut and currently lives in Unionville. She attended Cheshire High School, where she was captain on the swim team and became an All New England, State and Conference swimmer. She then went on to attend Fisher College in Boston. She has two loveable fur babies, a dog and a cat, and in her free time she still enjoys her first love — swimming. For other forms of fitness, you'll find her practicing Pilates and interior decorating lets her express her creative side. Her idea of the perfect day would be at the beach swimming, inhaling the salty air and spending time with family and her closest friends.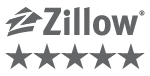 Reviews
(2)
5

5 Survey completed on May 10, 2021

Review By Lionel B. for Nancy Morley

Completed transaction in April 2021

Great customer service, strong support .

5

5 Survey completed on April 15, 2021

Review By Christina G. for Nancy Morley

Completed transaction in April 2021

Nancy went above and beyond to ensure everything went according to plan. There was some small issues but Nancy did great under the pressure to ensure we got our home. Thank you nancy, you are truly a talented professional that I would work with again!


7 Tips for Moving with Pets
Moving is never easy. But moving with pets? The adventure gets even more challenging. Fortunately, prepping early can help make the process easier. Are you a pet owner planning a move this year? If so, follow these tips and start readying for your pet-friendly move today. Moving with pets: 7 helpful tips 1. Talk with…
Read More