https://www.embracehomeloans.com/-/media/feature/loanofficer/loimages/ctatum_bio72.jpg
Senior Loan Officer

NMLS # 729788
Alabama - Mobile

36695
7221 Grelot Road, Suite F
Mobile, AL 36695
855-612-9398
About Cody
Cody has worked in the industry for over 9 years. During his tenure he has closed thousands of loans and even processed loans for two years. As a driven, committed, diligent, and ambitious individual, he views his primary role as helping his clients integrate their selected mortgage loans into their long-term and short-term financial and investment goals, as well as obtaining their payment equity and cash flow objectives.
With experience that extends to all areas of loan origination, processing, underwriting, approving and closing loans, Cody has learned that success comes from staying organized, leveraging technology, integrating processes, staying focused on daily activity, and a maintaining commitment to learn. As Zig Zigler says, "You can have everything in life you want, if you will just help other people get what they want.
Cody received a Bachelor's degree in finance with a concentration in real estate from The University of Alabama and received advanced training in investing, insurance, and real estate law. Cody was awarded Loan Officer of the Year from Wells Fargo Home Mortgage in the Southeast Region in 2015.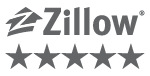 Getting Started on Your Home Purchase
Buying a home can be a challenging experience, but you have help. Your real estate agent is there to help with the home search and your mortgage lender is there to get you through the mortgage process. Utilize these people and their knowledge to help you navigate through all the steps. Here, we'll talk specifically…
Read More
https://www.embracehomeloans.com/-/media/feature/loanofficer/loimages/ctatum_bio72.jpg
Senior Loan Officer
NMLS # 729788
Ready to take the first step toward a new home?
Let's discuss your options.
7221 Grelot Road, Suite F
Mobile, AL 36695